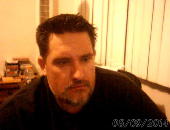 User Information:
Username:
99gunzz
Location:
PHX. AZ
Sexual Orientation
: Straight
City
: Phoenix
State
: Az
A little about me...
I am a 46yr old straight white male, 6' tall, Brown hair. Blue eyes...7"cut cock,very clean. and shaved. I'm disease & bug free & looking to play multiple times. I love pleasuring a woman with my mouth until HER JUICES run down my chin & soak my face. LOVE 2 EAT ASS as well. & ( NOT JUST LICK IT A LITTLE BIT. BUT I EAT THAT ASS THE SAME AS THE PUSSY. DEEP, WET, & FOR HOURS @ A TIME.... I also enjoy kissing, rubbing, & FUCKING
99gunzz's Recent Uploads
User has not uploaded anything!