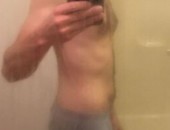 User Information:
Username:
STLGuy69
Location:
Saint Louis, MO
Sexual Orientation
: Bi-Sexual
City
: Saint Louis
State
: Missouri
A little about me...
Every since I was 6 or 7 I use to dress up in my mothers clothes. I have always been attracted to TS and only date TS nowadays. But I still have that feminine flame in me so I decided I may just become a sissy. I am looking for either a TS in the St. Louis area. I am also looking for some online fun. Everything and anything turns me on and I am freaky and kinky. I will top or bottom and I love both just as much.
STLGuy69's Recent Uploads
User has not uploaded anything!
STLGuy69's Friends
You do not have any friends added!