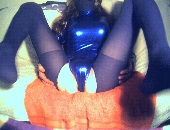 User Information:
Username:
lx90
Sexual Orientation
: Straight
A little about me...
Hi!
Im a guy from sweden that likes to crossdress.
I am looking for women and trans who wants to talk, cam and get to know eachother:).
Im a bit to lazy to think up a presentation in english, but contact me if i seem intresting and we´ll talk more!:)

More pictures coming soon, just waiting for some new clothes:P

(sorry for my spelling, have´nt been writing in english for a while so im a bit rusty:P but I´ll think i´ll manage to make myself understood:) )
Lx90's Recent Uploads
User has not uploaded anything!
Lx90's Friends
You do not have any friends added!