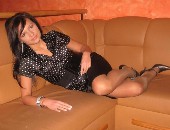 User Information:
Username:
susantsgirl
Location:
New Jersey
Sexual Orientation
: Gay
A little about me...
I am a pre op tgirl who is attracted to other girls like me and also to genetic girls. I am seriously hoping to meet someone someday soon with whom to fall in love and marry.
Susantsgirl's Recent Uploads
User has not uploaded anything!
Susantsgirl's Friends
You do not have any friends added!